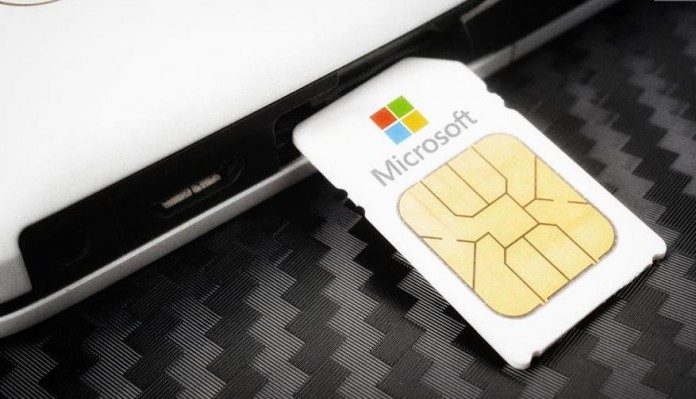 Microsoft to Launch its Own Sim Cards for Windows Devices
Microsoft planning to launch its own sim card for windows devices. The company is working on a sim card where it allows you to get online using your windows 10 devices wherever you go while paying for the data you use.
There is still no announcements on this, but the company has launched its mobile sim app in its store that will let users connect to a nationwide high-speed mobile data network using a Microsoft SIM card.
The app is designed to work on Windows 10 and "requires a Microsoft SIM card," Microsoft is planning to sell plans through the Windows Store, so the data will be tied to a Microsoft Account. There are plans to use within the country and roaming will follow. So depending on availability, Microsoft could connect to carrier partners. The software giant is currently testing a cellular data app that lets Windows 10 devices connect to various mobile network operators without a contract.
It's yet not clear when it will market the services and declare its pricing and availability. Microsoft has not declared anything about the release. So we will update you soon, once we get more information from the company. With the competitive edge of Windows app development, companies are developing interesting windows apps.
Quest infosense is well versed in windows phone app development and it has got expert team which works on latest technology to meet the demands of the customers.
Pratik Gothaliya
Pratik Gothaliya is the Founder and CTO of Quest Infosense, A web & Mobile app development company. Pratik has accomplished over 9 years of experience in the software industry. Being an integral part of the company he assures uncluttered functionality for service or products development to clients. he promptly stands with unparalleled accomplishment for his clients and people.
subscribe
Sign Up With Your Email Address To Receive Updates.